Greetings from the L. Robert Payne School of Hospitality & Tourism Management, the most personalized school of its kind in developing hospitality and tourism leaders.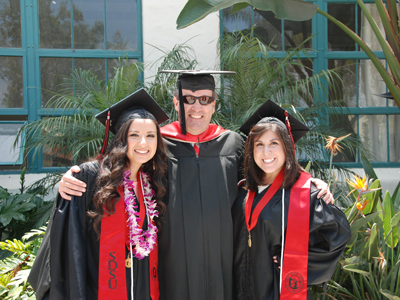 We are entirely committed to serving our students. The results of this effort are reflected in our academic rigor; the practical job experience garnered through the work of the J. Willard and Alice S. Marriott Student Center for Professional Development; and the positive local and global impact of our entire constituency. We teach leadership in a real world context that is customized for each student, and we are proud of our 99% post-graduation job placement rate.
Our program encompasses two unique fields of study: hospitality and tourism management (HTM) and recreation tourism management (RTM). HTM is business-based in curriculum and is tailored to meet both industry needs and student expectations. RTM is centered in social science with a strong connection to community, and has been a leading program in this field since the 1950s. All students of both fields are required to complete internship and work experience, both domestic and internationally.
As you are getting to know us and what we have to offer, please feel free to reach out with questions; we want to get to know YOU. The L. Robert Payne School of Hospitality & Tourism Management provides exciting opportunities and I am proud to share the positive impact it has on our students.
Here's to your future!

Carl Winston
Director