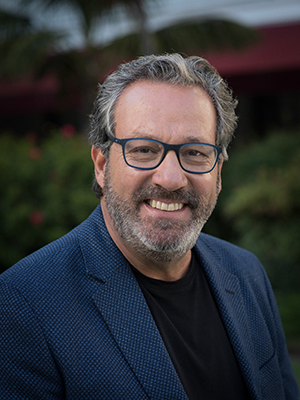 Carl H. Winston
Director of the School of Hospitality & Tourism Management
About Carl H. Winston
Congratulations, Carl, on being named one of the 25 Most Influential People in the Meetings Business!
Carl Winston has over 35 years of experience in a variety of senior executive level hospitality and tourism industry positions in academia and the "real world." He is the founding Director of the L. Robert Payne School of Hospitality & Tourism Management at San Diego State University. He is also the founding Managing Director of the China Hospitality Education Initiative (CHEI) and lead Academic Advisor to The J. Willard & Alice S. Marriott Foundation for the initiative.
Prior to moving into academia, Carl was a chief operating officer for Trigild Corporation; executive vice president of operations for Jeepers!, a Boston-based company which operates a chain of small amusement parks; and executive vice president of operations for Trusthouse Forte; and later Chartwell Leisure. Prior to these experiences, he started his own hotel management company, and was the senior operations executive responsible for a hotel company that grew from 17 to 125 locations in four years. In addition, he worked in public accounting as a consultant for four years. Carl has been involved with a large number of local, regional, and international industry associations and groups where he has served in leadership positions and on Boards of Directors.
About Carl:
He cannot tell the difference between work and fun!
He rides his elliptical bike all over San Diego on weekends.
He loves to cook in many styles and cuisines.
His favorite vacation spot is his house!
Education
BA in Sociology, University of California San Diego, San Diego, California
MPS in Hotel Administration, Cornell University, Ithaca, New York