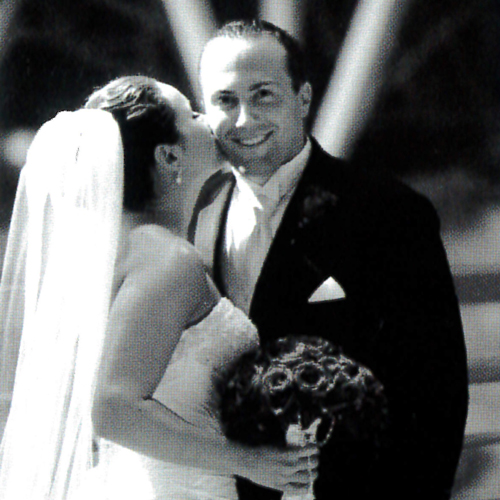 Michael Cochran
About Michael Cochran
Where have you been?
I started my career at the Catamaran hotel for the HTM Internship. From there I went to the Marriot Mission Valley where I continued with the second HTM Internship and met my future wife. I realized sales is where I wanted to be and was able to secure a sales admin position with the Embassy Suites Downtown San Diego where I worked for 9 months before being promoted to the Catering Sales Manager. I did it a year with catering and was promoted to the Sales Manager at the Embassy Suites La Jolla where I worked for another year and a half. After that Embassy Suites Hilton offered me a Sales Manager position at the Hilton San Diego resort, where I worked in small meetings for a year and a half before being promoted to the Major Market Sales Manager, working there for another two years. I was very lucky because I had the opportunity to work with my sister Kelly Cochran (now Kelly Sprague). I was also able to go back to school and earn my MBA while working at the Hilton San Diego Resort. From Hilton I was recruited by Hyatt Hotels and was given an opportunity to work a larger market with options to grow. I was a Major Market Sales Manager for the West coast at Hyatt Regency Mission bay.
Where are you now?
I am now the Associate Director of Sales at the Hyatt Regency Mission Bay and I am very much enjoying my new market of the Northeast and learning more about the operations side of sales and managing a team.
Any advice for current students in the HTM program?
Take every opportunity you can to meet with people in the industry and continuously improve yourself. Keep up with all of your contacts and truly put yourself out there because all of the positions I have earned have been through networking and contacts.
What is your fondest memory of your time as an HTM student?
My best memory was with Gene Lamke when I wanted to switch to HTM and my GPA at the time was not the greatest. I needed this signature and blessing to switch my major. I went to the office and explained my case, feeling good about the decision. At the end of the meeting Gene said no and I was shocked. I started walking away with my head down wondering what just happened, and then I heard Gene say "Hey Cochran, I am just messing with you, come back here!" I was cracking up.