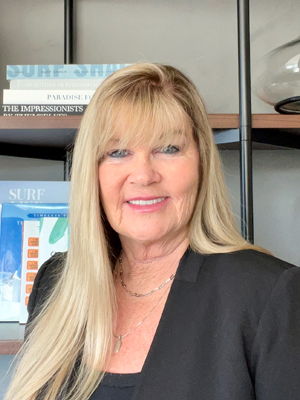 Lori J. Sipe
Assistant Professor
About Lori J. Sipe
Dr. Lori Sipe is one of the founding faculty members in the hospitality and tourism management program at SDSU. She is passionate about inspiring leadership of organizations in the memories business through her teaching, research, and industry projects. As an assistant professor, Lori currently teaches accounting, strategy, and leadership courses in the undergraduate and graduate degree programs at the L. Robert Payne School of Hospitality and Tourism Management. Her teaching style is engaging and interactive. She receives excellent reviews from students and was honored by ICHRIE with the Wiley Innovation in Teaching award.
Lori's research focuses on innovation and strategic leadership in organizations whose main economic offering is an experience. Her work has been presented at national and international conferences and published in scholarly journals and industry-related periodicals. She recently received the prestigious Foster Award for her dissertation—Leadership for innovation in the memories business: a mixed methods study of a hospitality and tourism marketplace.
Lori has more than 20 years experience in the attractions industry, most recently as the director of Business Analysis and Strategic Planning for SeaWorld California. She wrote business, financial, and marketing plans for hospitality businesses and facilitated strategic planning sessions for diverse groups ranging in size from five to fifty through Planning Gurus, a company she founded. She remains committed to working with industry leaders and facilitates executive education programs for professionals in the hospitality and tourism industry. Lori's clients include attractions, hotels, gaming resorts, and tourism industry associations.
Education
BBA with emphasis in Finance, University of San Diego, San Diego, California
BBA with emphasis in Accounting, San Diego State University, San Diego, California
PhD in Leadership Studies, University of San Diego, San Diego, California