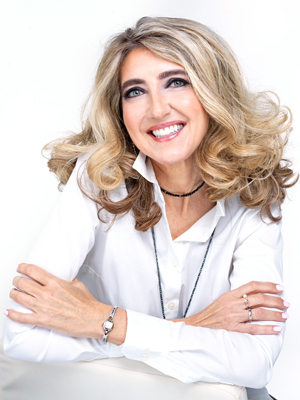 Katherine Spilde
Professor
About Katherine Spilde
Dr. Katherine Spilde is a leading authority on government-owned casino gambling models with extensive research and practical experience in American Indian economic development and Tribal Government Gaming in the United States. With a Ph.D. in cultural anthropology and an MBA in entrepreneurial management, she has presented her public policy and economic development research to multiple international audiences, including audiences in Japan, Macau, Hong Kong, Finland, Canada, France, Russia, and Portugal. She has also testified before the U.S. Congress four times on such diverse issues as tribal land claims, federal recognition of tribal governments, and tribal economic development. In particular, Kate's work focuses on providing support to tribal governments who use gaming revenues for nation (re)building efforts.
Kate's initial work on national-level gambling policy was as staff writer for the National Gambling Impact Study Commission (NGISC), a federal body that produced a comprehensive analysis of U.S. gambling policy for Congress and President Clinton in 1999. Following that work, she was appointed the first Director of Research for the National Indian Gaming Association (NIGA) in Washington, D.C., where she worked with over 184 tribal nations on economic development and tribal gambling policy. After creating the National Indian Gaming Library and Resource Center in Washington, D.C., she served as a Sr. Research Associate at Harvard's Kennedy School of Government where she helped incorporate tribal gambling into the school's systematic investigation of economic development in Indian Country.
In 2003, Kate was recruited to California to serve as Executive Director of the Center for California Native Nations at the University of California in Riverside (UCR), where she organized the first statewide impact study of tribal gaming in California. In 2008, she was named the Endowed Chair of the Sycuan Institute on Tribal Gaming in the L. Robert Payne School of Hospitality & Tourism Management at San Diego State University (SDSU), where she serves as a Professor. In these roles, Kate is responsible for teaching the casino management and tribal gaming courses leading to the BS in Tribal Casino Operations Management and for managing the Sycuan Institute's research and service agenda. She also serves as Faculty Advisory for the Native American Student Alliance and Tribal Gaming Student Associations on campus and in 2011 she was chosen as Most Influential Faculty Member in the College of Arts and Letters.
Kate has received numerous awards for her work in the gaming industry. In 2012, she was presented with the Chairman's Leadership Award by the National Indian Gaming Association (NIGA), which she also received in 2008. In 2010, she was named one of "Twenty-five People to Watch in the Gaming Industry," by Global Gaming Business Magazine. In 2007, she was named one of Ten "Great Women of Gaming" by Casino Executive Magazine and in 2003 she was honored as one of the "Top 10 People in Gaming Under 40" by Global Gaming Business Magazine.
Kate serves as the faculty advisor for the Sycuan Institute Tribal Student Gaming Association (TGSA). In 2017 TGSA received the NIGA Chairman's Leadership Award.
Education
PhD in Cultural Anthropology, University of California -Santa Cruz, Santa Cruz, CA
MBA in Entrepreneurship, University of California - Riverside , Riverside, CA
MA in Anthropology, George Washington University , Washington, DC
BA in Anthropology, University of Hawaii-Manoa , Manoa, HA