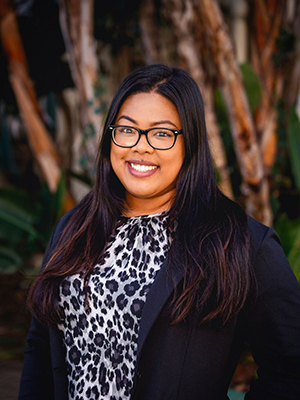 Desiree Warren
Student Experience Coordinator
About Desiree Warren
Prior to joining the L. Robert Payne School of Hospitality and Tourism Management, I worked in different roles all relating to hospitality in some form. In these positions, ranging from Front Office Assistant to Recruiting Coordinator, I discovered that providing service to others or helping them grow in anyway is what I was most passionate about, and what motivated me. In my position as an Administrative Assistant/Student Development Coordinator here I have been fortunate enough to be in a role where I fulfill that passion. In addition, this role gives me the opportunity to learn and grow working with such a dynamic and supportive team of faculty, staff, and students.
5 Fun Facts About Desiree
I've known my husband for more than half my life
I come from a large family of Pacific Islanders
I have 8 siblings and I am the oldest
I am an Alto in my church choir
My dream is to one day open a non-profit organization with a part of it helping people prepare for job interviews.