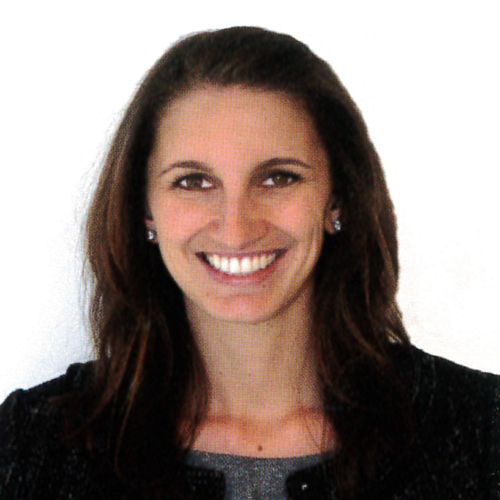 Alexis Moskal (Pittroff)
About Alexis Moskal (Pittroff)
After graduating I went to work as a Management Trainee at The Resort at Pelican Hill in Newport Beach. Thanks to Carl and Brian I had an easy transition into the work world! I was a part of the pre-opening twam, which was very exciting and rewarding. I even had the opportunity to recruit grads from SDSU and Cal Poly Pomona. After finishing the Management Trainee program, I moved into the Employee communications role where I wrote the employee newsletter and coordinated all the employee events. I spent three years in Human Resources before realizing that working without windows in a basement of a hotel wasn't for me.
I am currently working in communications at The Irvine Company. Corporate life suits me well, but I do miss the chaos sometimes! We deal with media relations for the company and it has been a learning experience. Hospitability really does prepare you for ever job. I've been very successful in the position and found an incredible mentor.
HTM emphasizes "professionalism" over and over again, which tends to get repetitive and boring. I grew very tired of Carl and Brian forcing us to dress up for speakers and events, and nitpicking every email I sent. After getting into the industry and interviewing job candidates, I learned that so many people lack the very basics! It was shocking to me that people would still use an email address they created when they were in junior high. So my advice to current students is to listen to them, even when you don't want to. Because it was by far the best thing I learned in college. I can't tell you how many people think I'm older than I am just because of how I act at work.
I had a great time in HTM, but sometimes it got very overwhelming and exhausting. I took almost every class with Lilli Brown, and I can't emphasize enough the importance of having a friend to help you through it!
One of my most unforgettable (although maybe not my fondest) memories was during the 490 project. We worked our tails off to do an awesome job, and after completing our first presentation, Mark Testa told us it was awful. He said it was actually, "terrible and we completely missed the point of the assignment." I don't think I had ever been so shocked during my time in HTM. Our whole group could not believe we spent the past month working on a project that was the worst in the class. The good news was we took that energy and ended the class with the highest grade. I will never forget that project!
I have to say I really enjoyed the camaraderie that came with being a part of HTM and spending time in the office with other students. It was an incredible experience to be a part of such a small major. I truly believe I got a one-of-a-kind education.